Main Index / Cleaning Appliances / Steam Cleaners / Tower
Currys
TOWER T134000 Handheld Steam Cleaner - Blue & White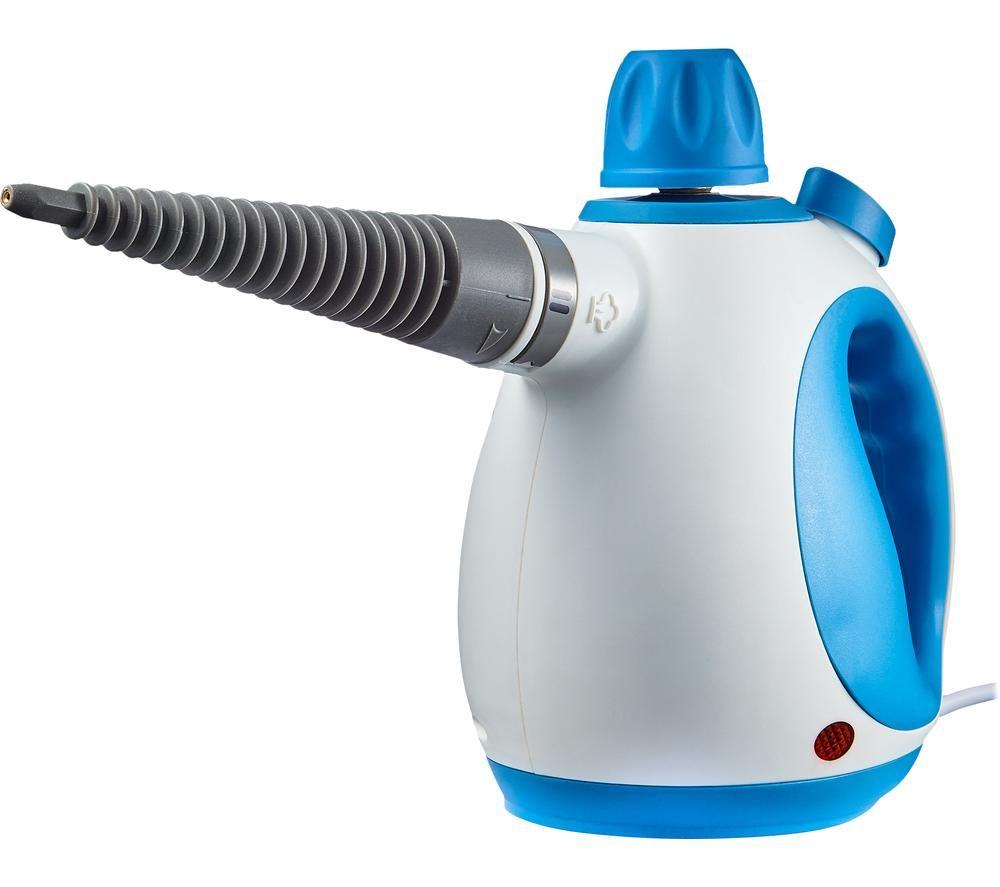 £25.99
Currys
TOWER T134000 Handheld Steam Cleaner - Blue & White
Clean your upholstery, cooker, bathroom tiles and more with the Tower T134000 Handheld Steam Cleaner.
It uses a powerful jet of steam to soften grease and grime, so you can wipe away stubborn dirt more easily.
The steamer heats up in 3 minutes, so you won't have to wait long to get cleaning.
And the 250 ml capacity is enough for up to 10 minutes' continuous use - great for when you're tackling bigger jobs.
You'll have plenty of room to work, thanks to the cleaner's long power cable.
And you can change the cleaning nozzles to suit different tasks - it comes with a range of attachments, including a fabric-steaming tool for cleaning chairs and sofas.

Currys
TOWER T134000 Handheld Steam Cleaner - Blue & White
Leave a Review
Currys - TOWER T134000 Handheld Steam Cleaner - Blue & White
Currys - TOWER T134000 Handheld Steam Cleaner - Blue & White
Currys previously known as Currys & PC World