Main Index / Audio Visual / Earphones / Fresh N Rebel
Currys
FRESH N REBEL Twins Wireless Bluetooth Earphones - Storm Grey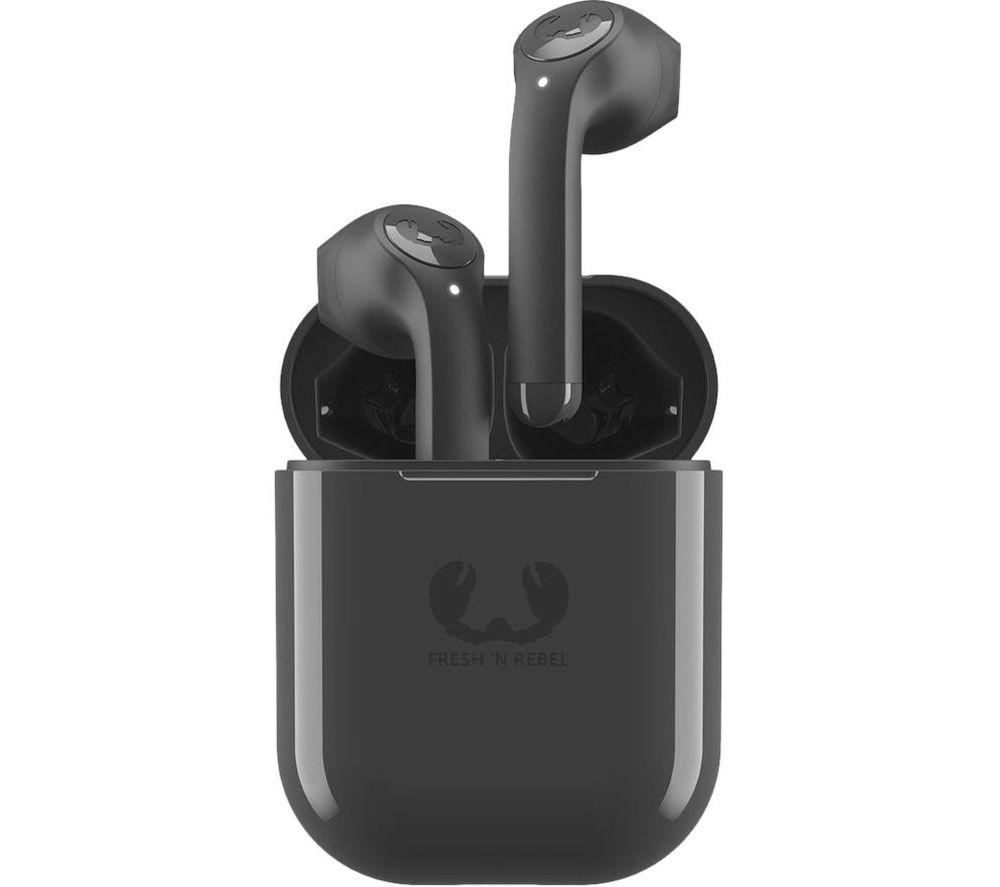 £50.99
Currys
FRESH N REBEL Twins Wireless Bluetooth Earphones - Storm Grey
Enjoy well-balanced and clear bass with the Fresh n Rebel Twins Wireless Bluetooth Earphones.
With no cables in your way, you can enjoy freedom of movement with up to 24 hours of battery life from the charging case.
They're sweat-proof as well, so you can wear them to a gym or for a morning run.
The Twins Earphones are designed to fit perfectly and stay in place, so you'll be in maximum comfort whatever you're up to.
When you tap the earbud, you can answer your calls or use a voice assistant, keeping your phone safe in your pocket.

Currys
FRESH N REBEL Twins Wireless Bluetooth Earphones - Storm Grey
Leave a Review
Currys - FRESH N REBEL Twins Wireless Bluetooth Earphones - Storm Grey
Currys - FRESH N REBEL Twins Wireless Bluetooth Earphones - Storm Grey
Currys previously known as Currys & PC World