Main Index / Audio Visual / Earphones / Happy Plugs
Currys
HAPPY PLUGS Air 1 Go Wireless Bluetooth Earphones - Mint
£49.99
Read Full Specifications Read Reviews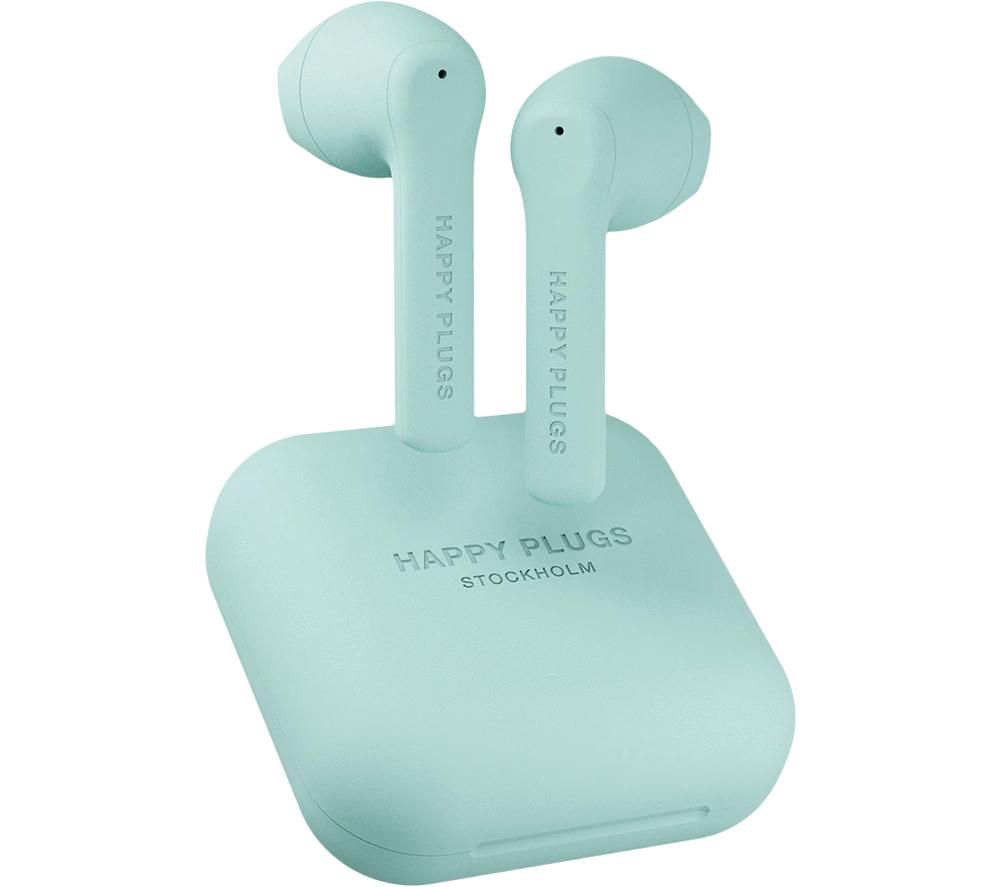 £49.99
Read Full Specifications Read Reviews
True Wireless freedomGet lost in the music with Happy Plugs Air 1 Go Wireless Bluetooth Earphones.
Featuring a cable-free, true wireless design, you can listen to your favourite tunes unrestricted.
Super light and portable, they're the perfect solution for crystal clear music and podcasts on the go.
Charge in your pocketNo need to plug into a USB or laptop when you need to recharge your Air 1 Go.
The stylish carry case has enough power to charge them three times over.
That's up to 11 hours of playback, more than enough for a discography or two.
Bluetooth 5.0No wires means no wires.
Thanks to Bluetooth 5.0, you can connect and listen to music from your phone, laptop or tablet up to 30 metres away.
So, you don't need to take your phone with you as you tune in.
Wireless controlIf you want to change the song or take a call, just touch the earbud controls - no need to take your phone out of your bag or pocket.
Or you can use your voice assistant for more complicated tasks like reading your last messages or googling something for you.

Currys
HAPPY PLUGS Air 1 Go Wireless Bluetooth Earphones - Mint
Leave a Review
Currys - HAPPY PLUGS Air 1 Go Wireless Bluetooth Earphones - Mint
Currys - HAPPY PLUGS Air 1 Go Wireless Bluetooth Earphones - Mint