Main Index / Audio Visual / Earphones / Klipsch
Currys
KLIPSCH T5 II Wireless Bluetooth Earphones - Silver
£149
Read Full Specifications Read Reviews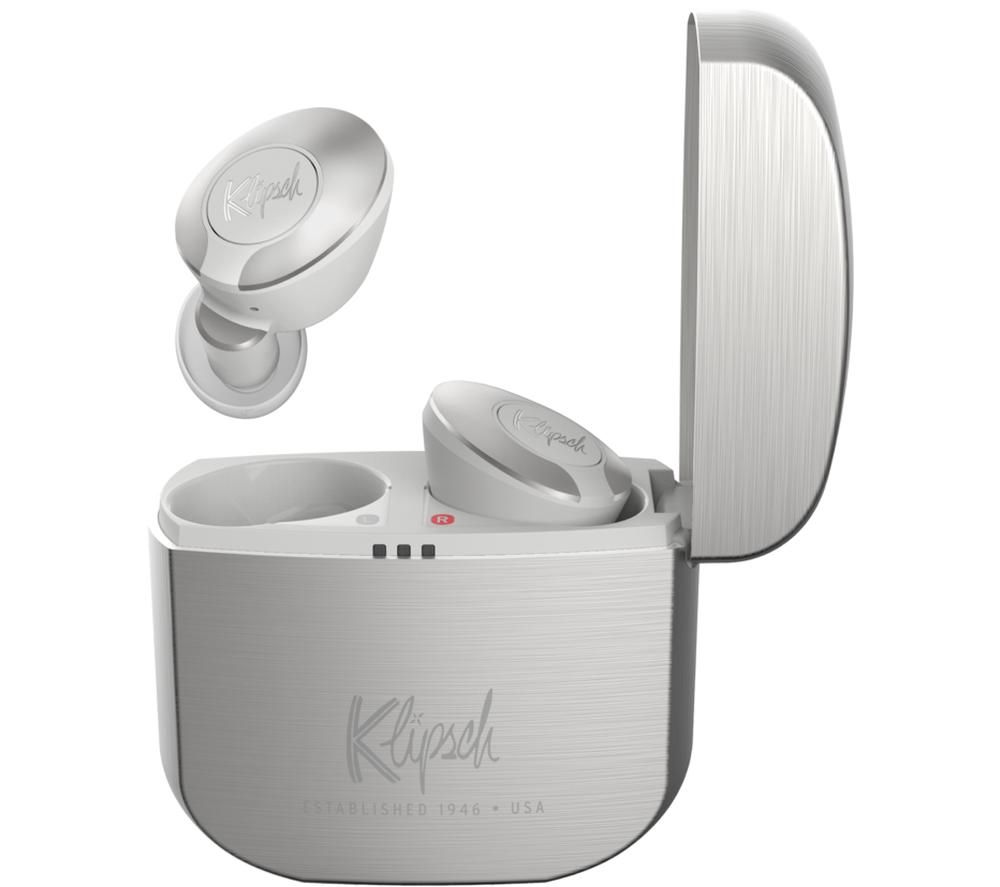 £149
Read Full Specifications Read Reviews
Incredible audio clarityHear every beat of your favourite tracks with the Klipsch T5 II Wireless Bluetooth Earphones.
Their high audio output and deep bass extension make for an incredible music experience.
They're perfect for podcast and audio book fans too, as you'll clearly hear every word that's spoken - keeping you immersed in the story.
They'll last all day long thanks to their 8-hour battery life.
You can also pop them into the metal charging case for an additional 24 hours of battery.
The battery case doesn't only charge your earphones but also protects them, when they are not in use.
Their sweat and water-resistant design makes them ideal for any weather or activity.
Transparency modeYou'll be able to hear your surroundings at the press of a button thanks to the T5 II's Transparency mode.
This allows for noise pass-through, so you'll be able to listen out for traffic while you enjoy incredible music.
Comfortable and easy to useThe remote controls let you switch between tracks, turn up the volume or receive calls.
They're even compatible with Siri and Google Assistant, giving you hands-free control.
You'll be heard loud and clear thanks to the T5 II's 4 beamforming mics, these enhance the clarity of your voice and reduce environmental noise.
They also come with 6 pairs of patented oval ear tips, so you can easily find the size that's right for you.
Plus, the tips made of silicon reduce ear fatigue and provide comfort.

Currys
KLIPSCH T5 II Wireless Bluetooth Earphones - Silver
Leave a Review
Currys - KLIPSCH T5 II Wireless Bluetooth Earphones - Silver
Currys - KLIPSCH T5 II Wireless Bluetooth Earphones - Silver