Main Index / Audio Visual / Projectors / Philips
Currys
PHILIPS NeoPix Easy NPX440 Mini Projector Black Silver/Grey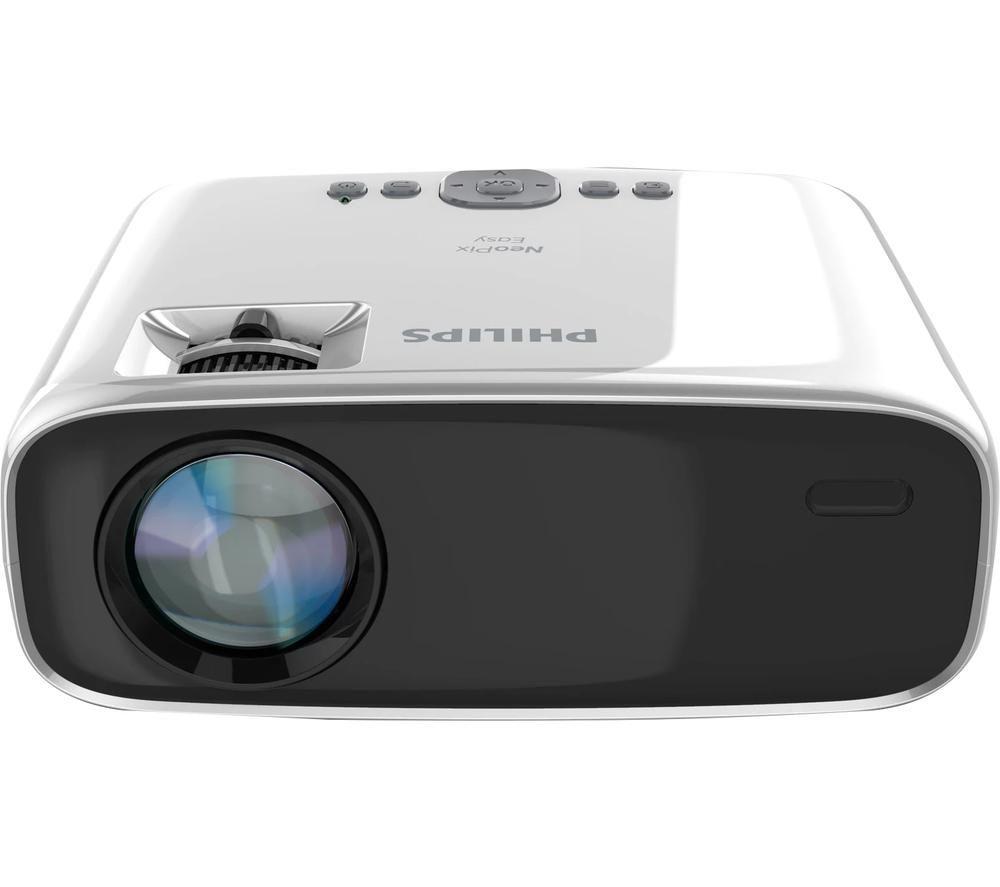 £89.99
Currys
PHILIPS NeoPix Easy NPX440 Mini Projector Black Silver/Grey
The Philips NeoPix Easy NPX440 Mini Projector is a compact and affordable device capable of turning any wall into a screen.
With less than a kilo of weight, it is a great solution if you need a reliable projector to carry places or put away easily.
Place it anywhere you like and enjoy the high quality image reproduction sized up to 80 inches.
The keystone correction and focus will help you fine-tune your projection.
With its built-in stereo speakers, you don't need any other accessory for a complete screening experience.
Use HDMI, VGA or USB to connect it to your PC, laptop, gaming console or TV box.
Plug in your speakers or headphones in the 3.5 mm jack and load up your favourite music, videos or photos using USB sticks or SD cards.
With the built-in media player, you're all set even if you can't connect to anything else.
This projector uses a powerful LED lamp with vivid colours and an incredible lamp life of up to 30
000 hours.
It is both extremely durable and economical, as it uses less energy more effectively.

Currys
PHILIPS NeoPix Easy NPX440 Mini Projector Black Silver/Grey
Leave a Review
Currys - PHILIPS NeoPix Easy NPX440 Mini Projector Black Silver/Grey
Currys - PHILIPS NeoPix Easy NPX440 Mini Projector Black Silver/Grey
Currys previously known as Currys & PC World