Main Index / Audio Visual / Projectors / Philips
Currys
PHILIPS PicoPix Max One PPX520 Mini Projector - Black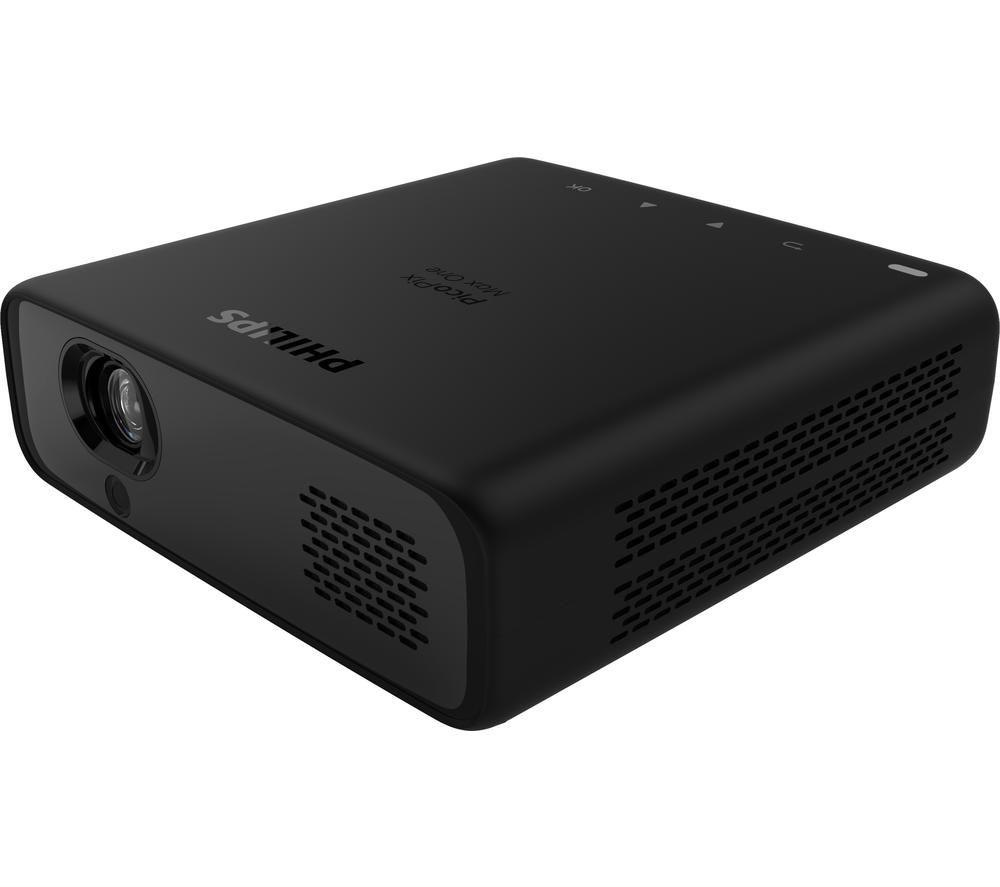 £531
Currys
PHILIPS PicoPix Max One PPX520 Mini Projector - Black
Turn your wall into a cinema screen using the portable and compact Philips PicoPix Max One PPX520 Mini Projector.
It's suitable for your home or office projections.
And the Full HD resolution will bring out the detail of your movies and presentations.
It's fully automated, from zoom to focus, so whatever you point it all will look clear and sharp instantly.
There are multiple connectors including HDMI and USB-Type C, allowing you to connect anything from your phone or laptop to desktop PC.
Thanks to the built-in battery you are not limited by indoor space too.
It can entertain for up to 5 hours which is enough to create an outdoor cinema in the park or back garden - and a speaker is already built-in.

Currys
PHILIPS PicoPix Max One PPX520 Mini Projector - Black
Leave a Review
Currys - PHILIPS PicoPix Max One PPX520 Mini Projector - Black
Currys - PHILIPS PicoPix Max One PPX520 Mini Projector - Black
Currys previously known as Currys & PC World