Main Index / Audio Visual / Speakers For TV / Sony
Currys
SONY HT-A7000 7.1.2 All-in-One Sound Bar with Dolby Atmos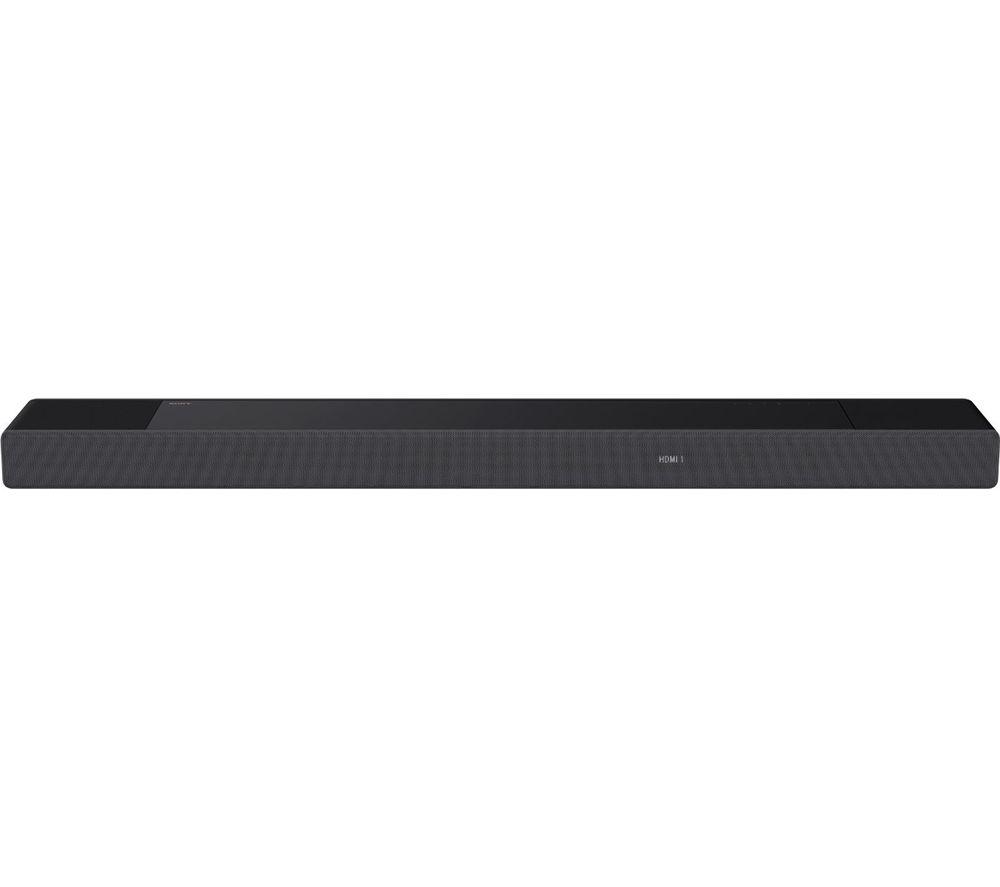 £1299
Currys
SONY HT-A7000 7.1.2 All-in-One Sound Bar with Dolby Atmos
Immersive sound Achieve whole new level of immersion with the Sony HT-A7000 7.1.2 All-in-One Sound Bar.
This sound bar easily pairs with your TV and provides authentic 7.1.2 in a compact body with built-in dual subwoofer.
Enjoy advanced audio from Dolby Atmos and DTS:X.
You'll be drawn in the action with upwards firing speakers offering virtual surround sound.
Sound Field Optimisation technology Sound Field Optimisation technology gives you the very best sound characteristics specifically adjusted for your living room.
It uses built-in microphones to measure the layout of the surroundings and tunes the sound accordingly.
Upgrade your setup Pair the HT-A7000 with your Sony BRAVIA TV to take your sound a step further.
The Acoustic Center Sync technology perfectly aligns the sound bar with your TV's speakers, giving you the most optimal sound in all situations.
It's also very easy to upgrade your setup.
Need more bass? Add the SA-SW3 or SA-SW5 standalone subwoofer and/or the SA-RS3S rear wireless speakers for true surround sound.
Just unpack and turn them on, they pair automatically and adjust the signal distribution for the best sound imaginable.

Currys
SONY HT-A7000 7.1.2 All-in-One Sound Bar with Dolby Atmos
Leave a Review
Currys - SONY HT-A7000 7.1.2 All-in-One Sound Bar with Dolby Atmos
Currys - SONY HT-A7000 7.1.2 All-in-One Sound Bar with Dolby Atmos
Currys previously known as Currys & PC World