Main Index / Audio Visual / Speakers For TV / Sony
Currys
SONY HT-SD35 2.1 Wireless Sound Bar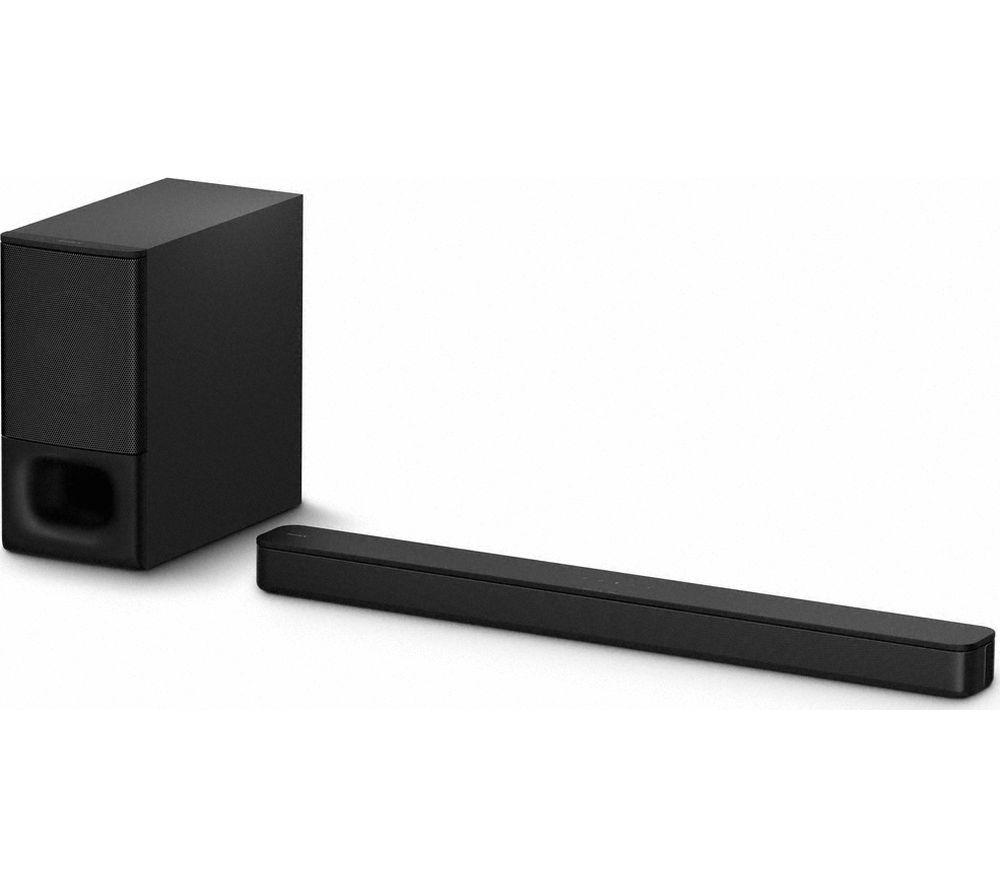 £199
Currys
SONY HT-SD35 2.1 Wireless Sound Bar
Powerful audioMake movie nights better with the Sony HT-SD35 2.1 Wireless Sound Bar.
Dialogue enhancement technology ensures you'll hear even the most hushed plot-twisting conversations loud and clear.
With a subwoofer included, you'll feel all the tension in sweeping battle scenes and stirring soundtracks.
And because it's wireless, you can put yourself at the heart of the action by placing it next to the sofa.
Sound that's everywhereGet sound that matches the jaw-dropping visuals of your favourite shows and films.
The Sony HT-SD35 features S-Force PRO Front Surround Technology, making sound feel like it's all around you without the need for extra speakers.
Hear the musicYour sound bar isn't just for great TV audio.
Pair your smartphone to the Sony HT-SD35 Sound Bar via Bluetooth and stream your favourite albums and podcasts with apps like Spotify, Deezer and Tidal.
Select the next song to keep the party going without getting up from the sofa.

Currys
SONY HT-SD35 2.1 Wireless Sound Bar
Leave a Review
Currys - SONY HT-SD35 2.1 Wireless Sound Bar
Currys - SONY HT-SD35 2.1 Wireless Sound Bar
Currys previously known as Currys & PC World