Main Index / Audio Visual / Speakers For TV / Sony
Currys
SONY HT-SF200 2.1 All-in-One Sound Bar
£119
Read Full Specifications Read Reviews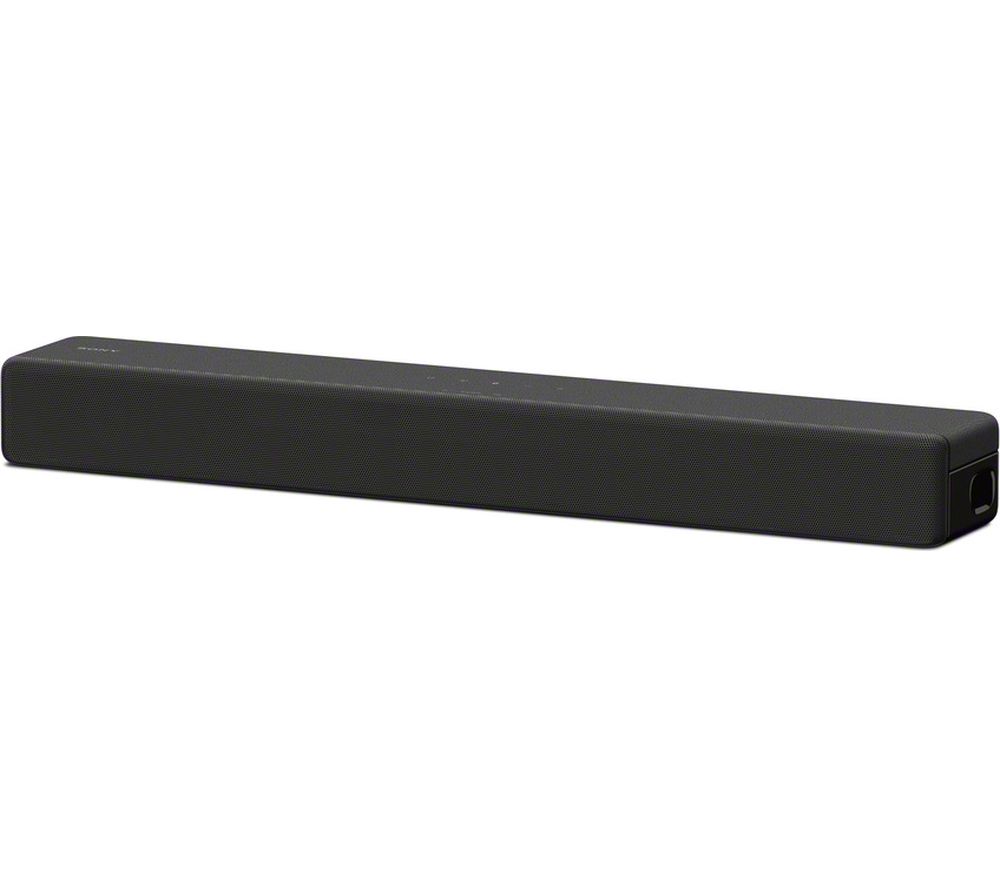 £119
Read Full Specifications Read Reviews
Virtual surround sound Your Sony HTSF200 2.1 All-in-One Sound Bar takes watching movies, shows, sports and gaming to the next level.
Using just left and right speaker channels, the sound bar creates a realistic 3D audio experience that pulls you into whatever you listen to or watch.
Wherever you are in your TV room, enjoy sounds vividly and accurately just like at the cinema.
Built-in subwoofer There's no need to reconfigure your living room to find space for your subwoofer.
The Sony HT-SF200 2.1 Sound Bar features a built-in subwoofer, giving you everything you need to enjoy fantastic sound in one handy, compact unit.
Hear the rumble of the crowd on match day, feel a part of the drama in action movies or experience the full punchiness of percussion when listening to your favourite tunes.
Bluetooth playback Listen to the songs you love without getting tangled up in wires.
Your Sony HT-SF200 2.1 Sound Bar features Bluetooth connectivity, giving you the ability to wirelessly connect either your phone, tablet or laptop to enjoy music in seconds.
And if your phone begins to complain about low battery, a handy USB port lets you charge up your phone and continue playing music at the same time.
If you own a smart TV, you won't need to rely on your HDMI cable either.
Connect your sound bar to your TV via Bluetooth to hear everything from your TV cable-free.
Don't forget your cables Check out our range of HDMI and optical cables to connect your input devices and to make sure your new sound bar works perfectly, with improved transfer speeds.
Look out for the Sandstrom Silver Series HDMI cables with their lifetime warranty.

Currys
SONY HT-SF200 2.1 All-in-One Sound Bar
Leave a Review
Currys - SONY HT-SF200 2.1 All-in-One Sound Bar
Currys - SONY HT-SF200 2.1 All-in-One Sound Bar